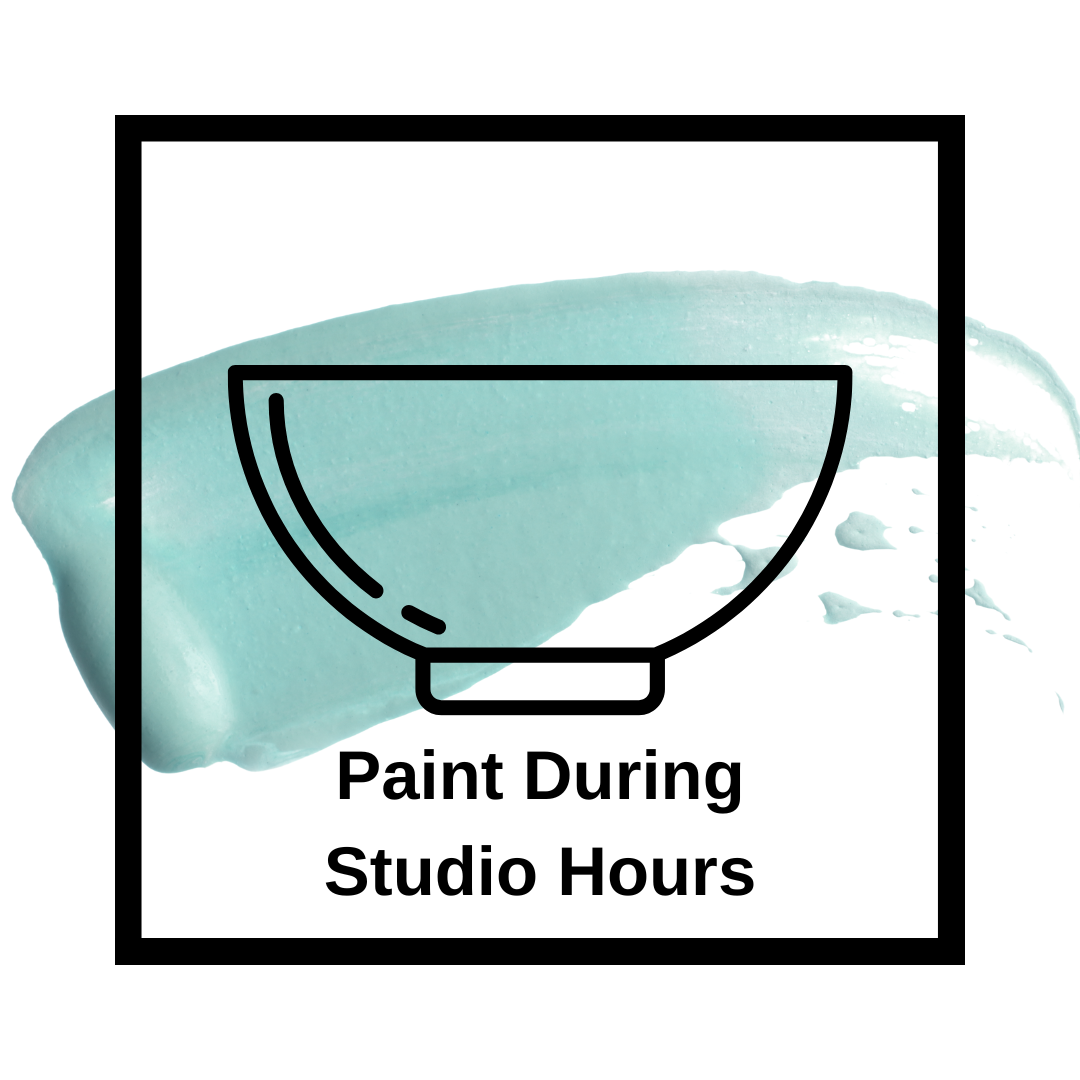 Paint During Studio Hours
Paint a bowl any time of the year!
Once your bowl is kiln-fired, bowls can be donated to Empty Bowls McKinney through us, or you can make a donation independently.
Paint during studio hours as a walk-in or for groups of 3 or more, click here to reserve a table.
For groups of 8 or more, we recommend arranging a private or semi-private event.
For larger groups, if you choose not to reserve a private or semi-private event, please call ahead to ensure we can accommodate your group and have enough bowls available.
Unleash your creativity while making a positive impact!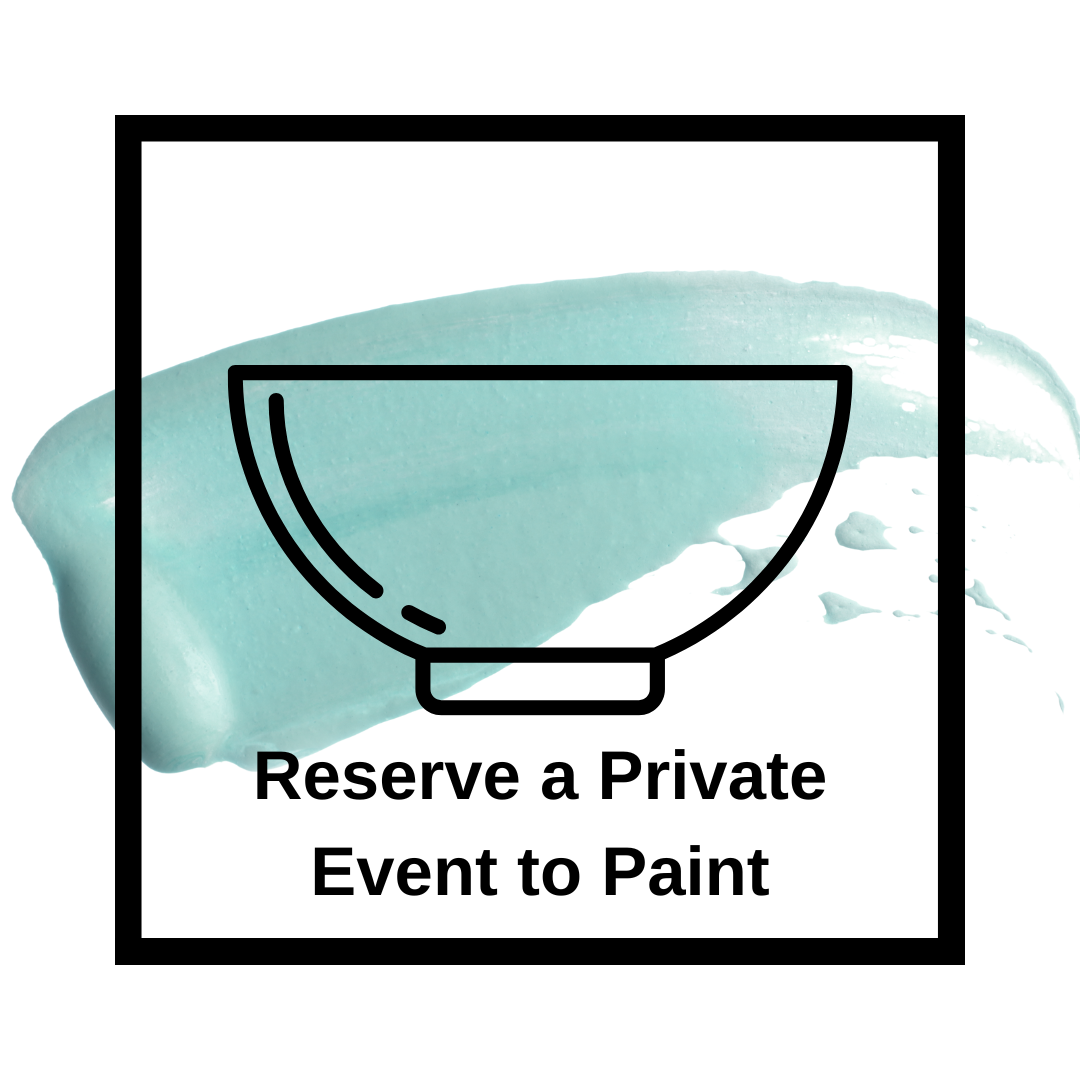 Reserve a Private Event
For Private Events, your group gets the whole studio for 2 hours – that's right, it's your creative playground, with our friendly staff there to assist.
For Empty Bowl fundraisers, choose from our $22 bowls (1-2 styles), or explore other options. We're flexible to fit your preferences.
Our space holds 24-30 adults comfortably. RSVP with a good estimate 3 days before to ensure we are staffed properly and have the inventory needed.
The minimum requirement is $400 (pre-tax). A form must be on file before checkout if your organization is tax-exempt.
Express yourself artistically and create a positive change.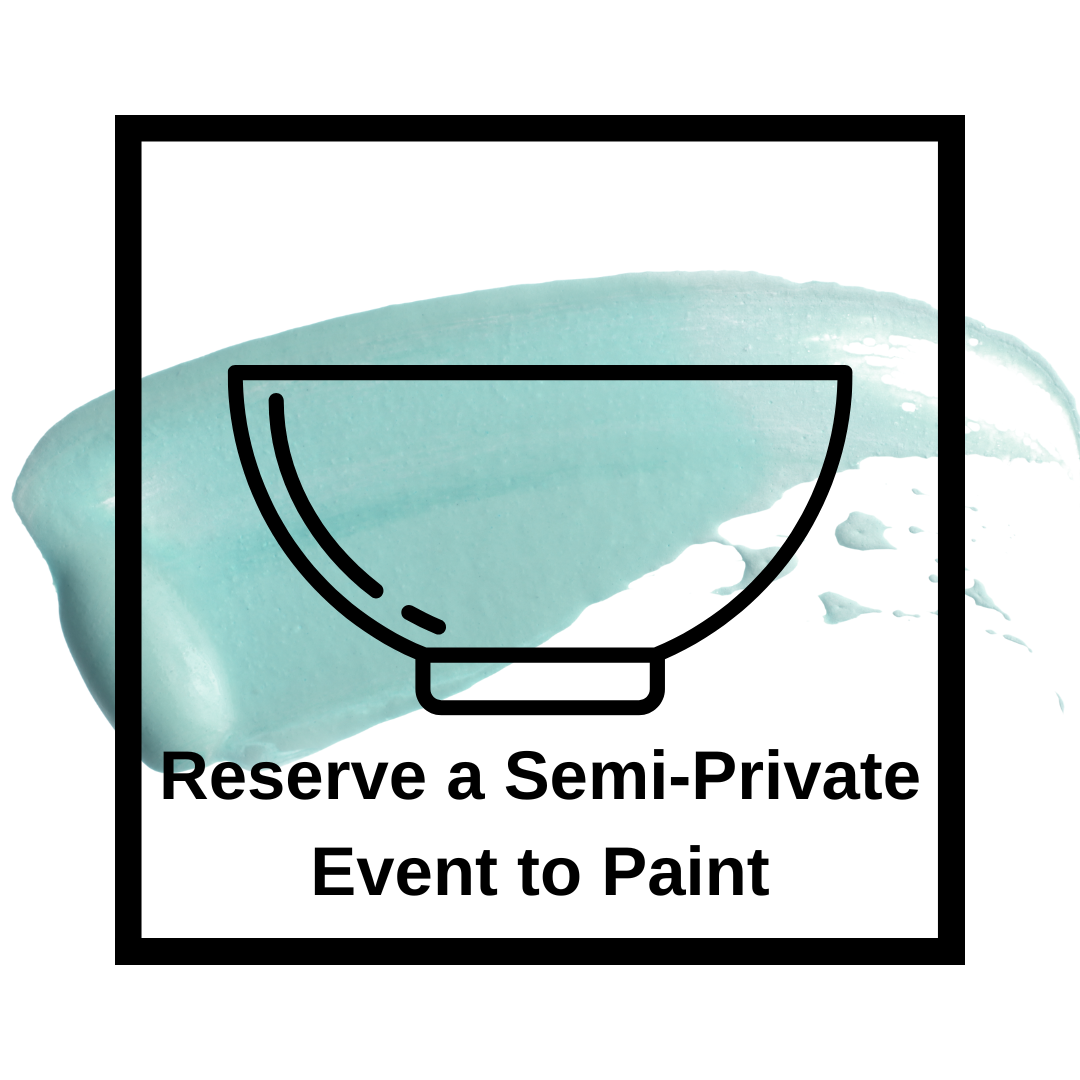 Reserve a Semi-Private Event
If you have 10 – 12 adults and want to create during studio hours, reserving our party room may be your best bet!
Our party room is 12' x 17' with two tables, and bench seating at each & we have a bar that runs the length of the room with 6 bar stools. We can comfortably seat 12 adults/teens and squeeze a few more if needed, if you are ok with the "the more the merrier" motto.
Here's the advantage…you have guaranteed seating for two hours, which is wonderful during our busier times.
Here is the catch…we strictly adhere to the scheduled start and end times.
Your group must collectively meet a minimum of $245 (before tax).
Channel your artistic energy into making a meaningful difference.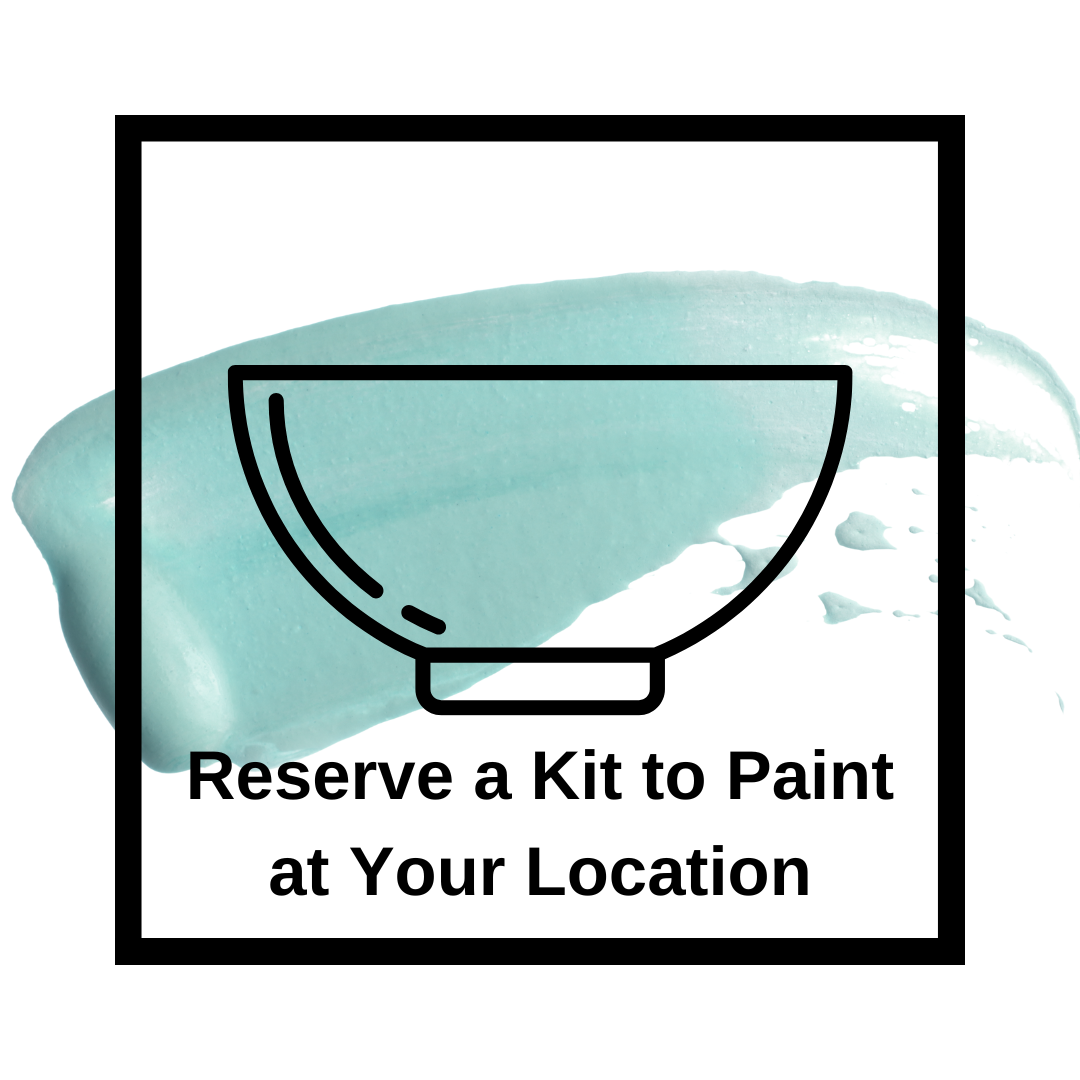 Paint At Your Location
Empty Bowls On The Go! These kits are tailor-made for painting bowls at your location.  Perfect for larger groups!
Each kit includes 13 8-ounce colors, a color tile showcasing fired colors, brushes, water containers, paper palettes, toothpicks, instructions, and pottery for your artistic endeavors.  For Empty Bowl fundraisers, we provide 1 – 2 styles (depending on inventory levels) at $22 + tax each.
Your kit contains clear offsite instructions. Use the provided glazes only, as our kiln's high temperatures can damage other materials.
When returning your kit, repack all non-disposable items and pottery for glazing and firing. Your deposit will be refunded upon timely and complete return.
Transform your creativity into a force for positive impact.