11.10.2023 Vintage Christmas Tree – OR – Christmas Cactus Party | 6:30 – 8:00 (By Reservation Only)
November 10 @ 6:30 pm

-

8:00 pm

$88 – $105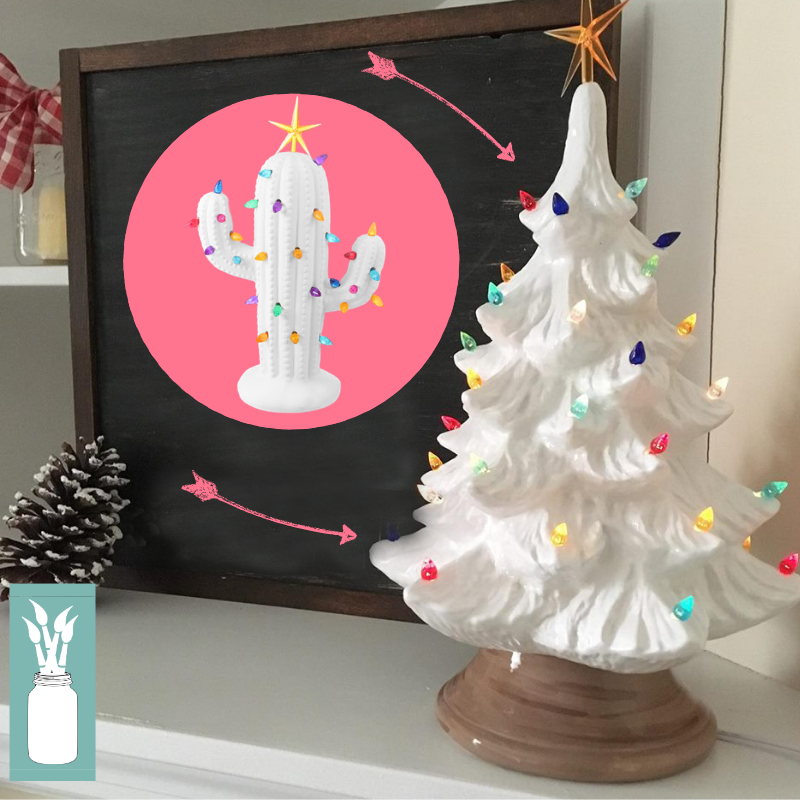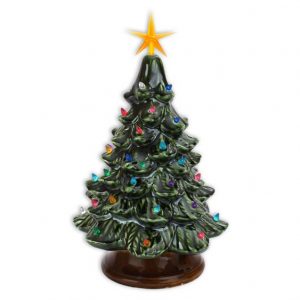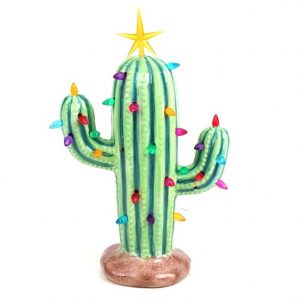 Join us for a Vintage Christmas Tree Painting Party!  
Seating is limited, please register early.
Friday, November 10th  | 6:30 – 8:00
---
This event is by reservation only and prepayment in full is required.
What is included:
1 13″ ceramic Christmas Tree & base OR 1 10.5″ ceramic Cactus
1 light kit, including bulb
1 set of colorful mini lights + gold star
choice of specialty glaze colors
instruction from our team of Creatologists
lots of Christmas cheer
light upgrade (example: all clear) will be available for purchase day of workshop
TERMS & CONDITIONS
Walls of Clay has been in downtown McKinney for 22+ years. Our practices, policies, and procedures are fair. Our number one goal is to provide an awesome experience for our guest(s) and our policies allow us to do just that.
Your purchase is non-refundable.
This is a specialty item.  If you need to postpone your reservation, please notify us by email (info@wallsofclaymckinney.com) or by phone (972-547-4472) prior to your event.  No shows will not receive a credit or refund.     
Your purchase is non-refundable. If you are unable to attend for any reason; such as schedule conflict, emergency, illness or weather-related, please notify us by phone at 972.547.4472 or email (info@wallsofclaymckinney.com) prior to your event. You may call or email anytime and be sure to leave a message if it is before/after studio hours.
Credits do not expire, NO shows, however, will not receive a refund or credit, your payment will be forfeited in the event you do not notify us.
Due to the nature of kiln-fired arts, slight imperfections can occur. And on rare occasions, kiln-fired pieces can crack, shatter or do the unexpected during the firing process. While we take every precaution to ensure that this does not happen, there are some factors that are beyond our control. If a piece cracks or shatters, a credit will be issued along with a ginormous apology because we hate to see bad things happen to your creations.
ALCOHOL POLICY (if applicable): I agree that I am 21 years of age or older and will consume my alcoholic beverages responsibly. I release and waive any and all claims or action that may arise against Walls of Clay LLC, its affiliates, successors or assigns as well as the owner and employees/contractors as a result of anything which occurs before, during or after my session including to but not limited to injury, loss, theft or damage to any person or property.
GENERAL RELEASE: Pictures and/or video may be taken during our workshops to use in print and online marketing/advertising.
AUTHORIZATION FOR EMERGENCY MEDICAL ATTENTION: By accepting the Terms & Conditions, I grant my authorization and consent for Walls of Clay and its staff to administer general first aid treatment for any minor injuries or illnesses experienced by the guest/customer/minor. If the injury or illness is life-threatening or in need of emergency treatment, I authorize Walls of Clay to summon any and all professional emergency personnel to attend, transport, and treat the guest/customer/minor and to issue consent for any X-ray, anesthetic, blood transfusion, medication, or other medical diagnosis, treatment, or hospital care deemed advisable by, and to be rendered under the general supervision of, any licensed physician, surgeon, dentist, hospital, or other medical professional or institution duly licensed to practice in the state in which such treatment is to occur. I agree to assume financial responsibility for all expenses of such care.
LIABILITY WAIVER: I hereby release, hold harmless, defend and indemnify Walls of Clay LLC and its employees, agents, officers and directors from any and all damages, injuries, claims and causes of action which may accrue to or be asserted by me or any minor child of mine arising directly or indirectly out of my minor child's participation in a workshop.
---
Please use the arrows to select the number of Attendees in the
black box
Payment due at time of reservation.
NO refunds will be given at any time. We will gladly issue a full credit (100%) on your account with more than 72 hours advance notice. A 75% credit will be applied to your account with 48 – 72 hours' notice. A 50% credit will be applied to your account with less than 48 hours' notice. No shows will not receive any credit or refund.