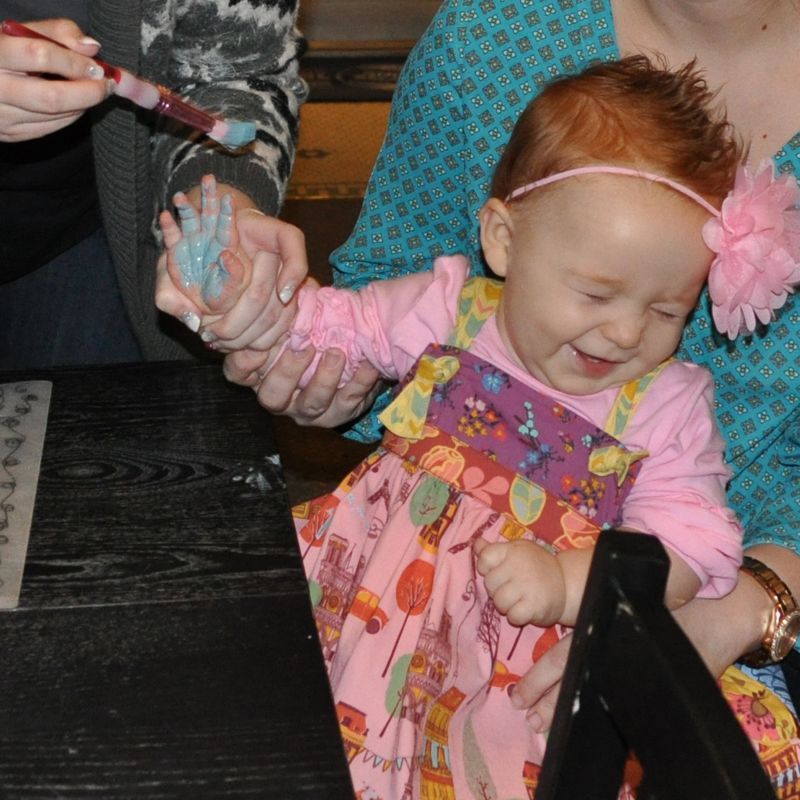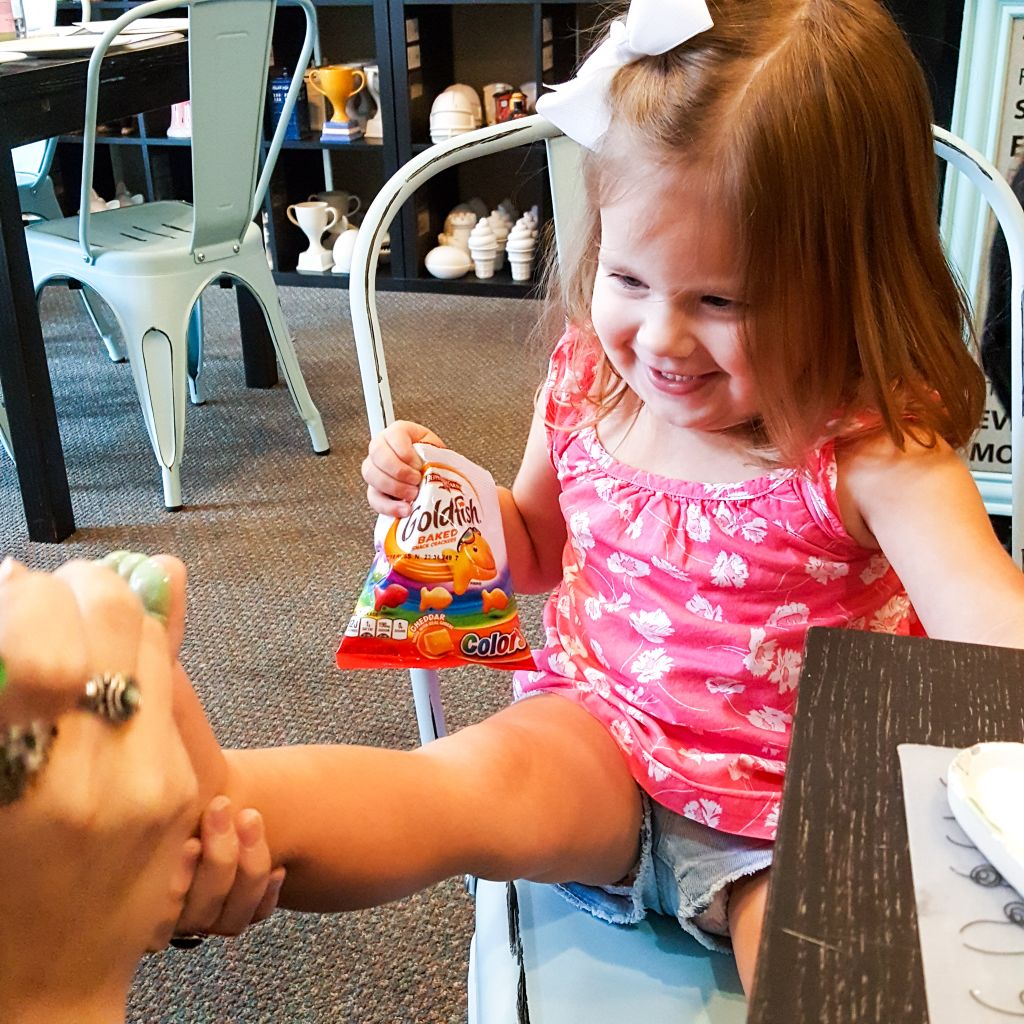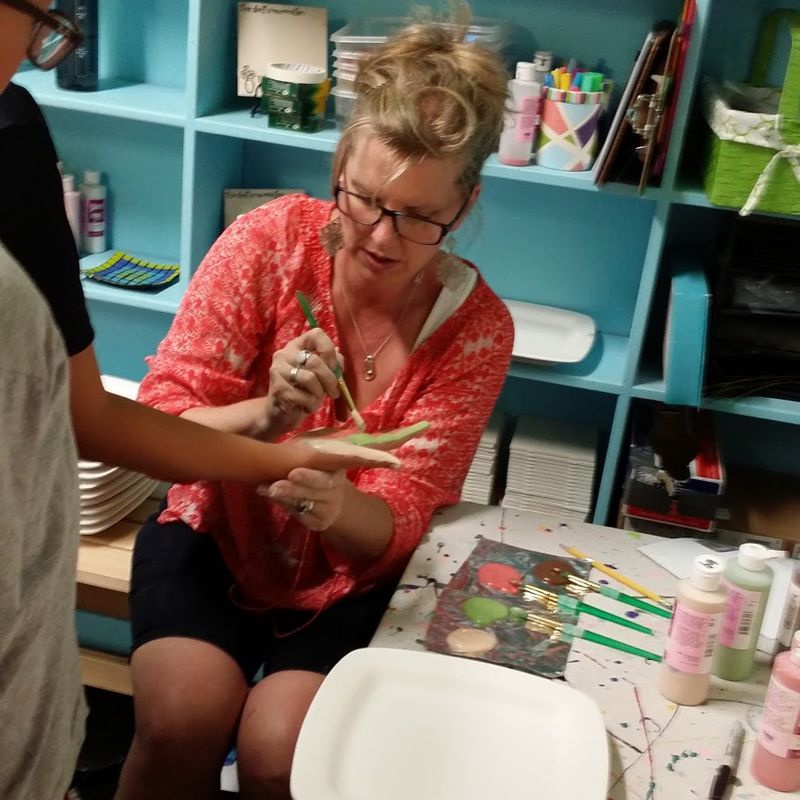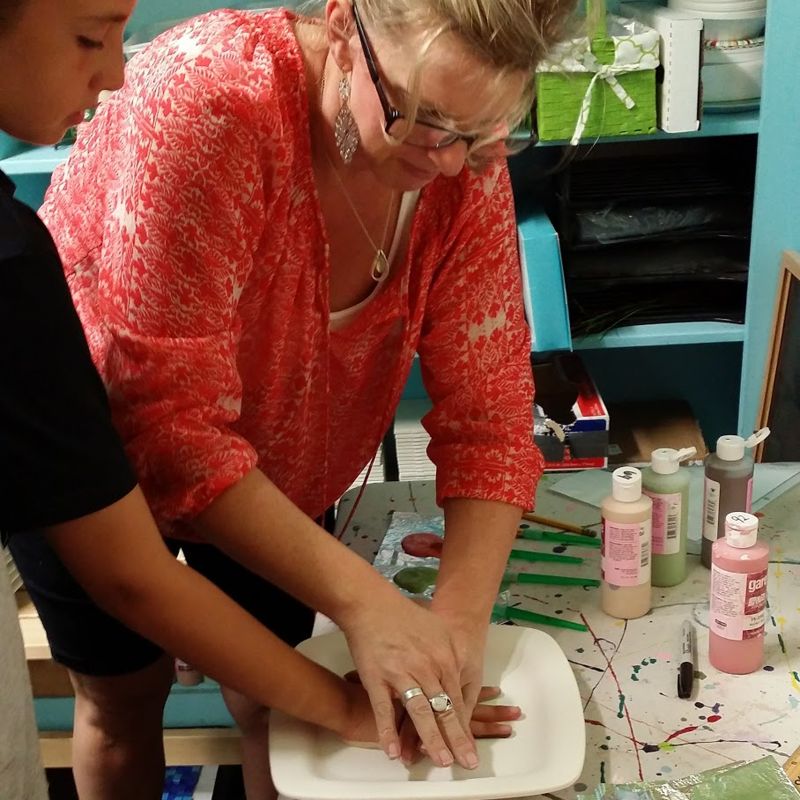 FINGERS & HANDS & FEET, OH MY!
| capture the prints now – they are only small once |
Walls of Clay and our talented customers can take some of the credit for the artwork contained in the images below but certainly NOT all of the credit for these designs. While everything has been painted by us personally, many of the designs were inspired by the creative and collective work of the Paint-Your-Own-Pottery studios and their artists across the country.